Over 45% of adults over 75 years of age do not have functional dentition (1). Dentures only have 60-70% of the chewing power as natural teeth (2).
This makes it more difficult for the elderly to consume everyday foods. Let's explore foods for the elderly that can be eaten without teeth.
*This article contains affiliate links. I may earn a commission from qualifying purchases at no extra cost to you.
Foods for the Elderly with No Teeth
Poor nutrition can lead to muscle loss, skin breakdown, and declined quality of life. Serving soft foods can promote intake for those without teeth.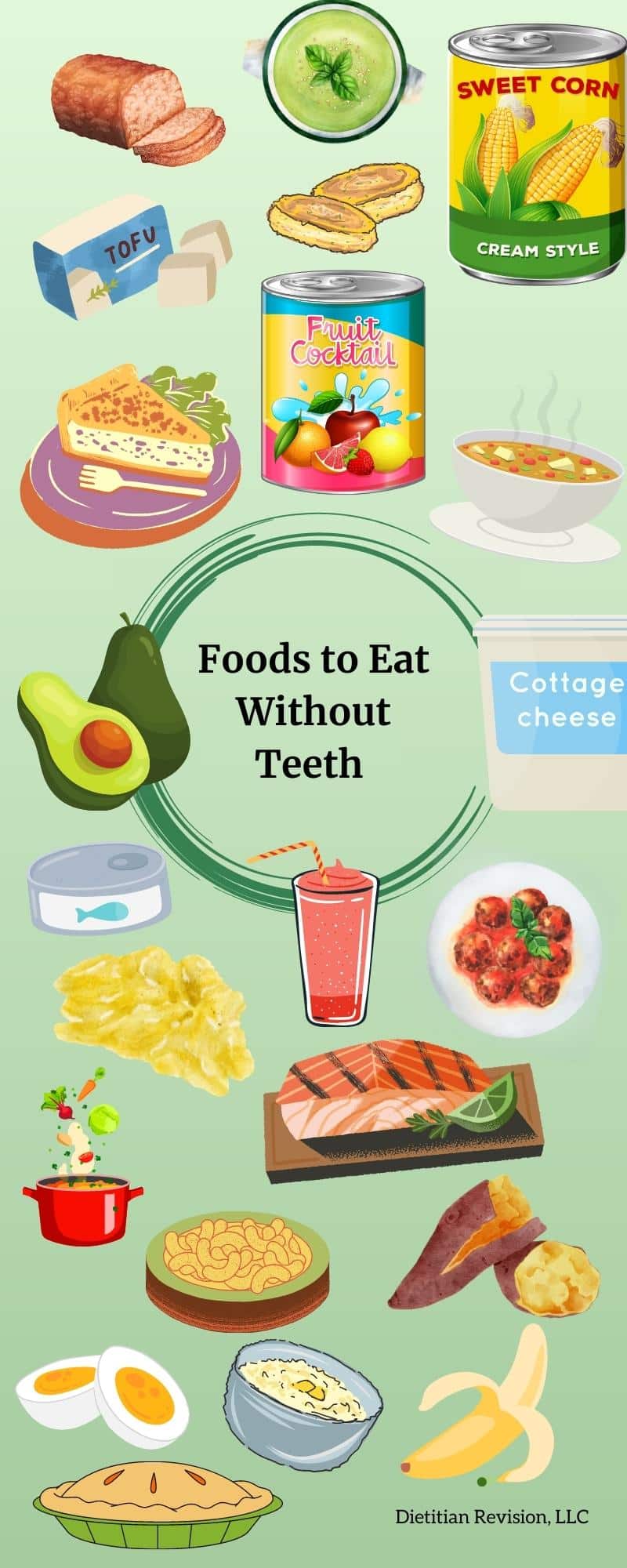 Here are some soft food ideas that are easy to chew without teeth.
Entrees
Many protein foods can be especially difficult to chew. Here are some easy to chew entree ideas:
Scrambled eggs
Quiche
Meatloaf
Meatballs
Spaghetti with meat sauce
Salisbury steak
Flaky, baked fish
Tuna salad
Tuna noodle casserole
Chicken salad
Egg salad
Chicken or turkey pot pie
Tofu
Shepherds pie
Chicken and dumplings
Salmon patties
Crab cakes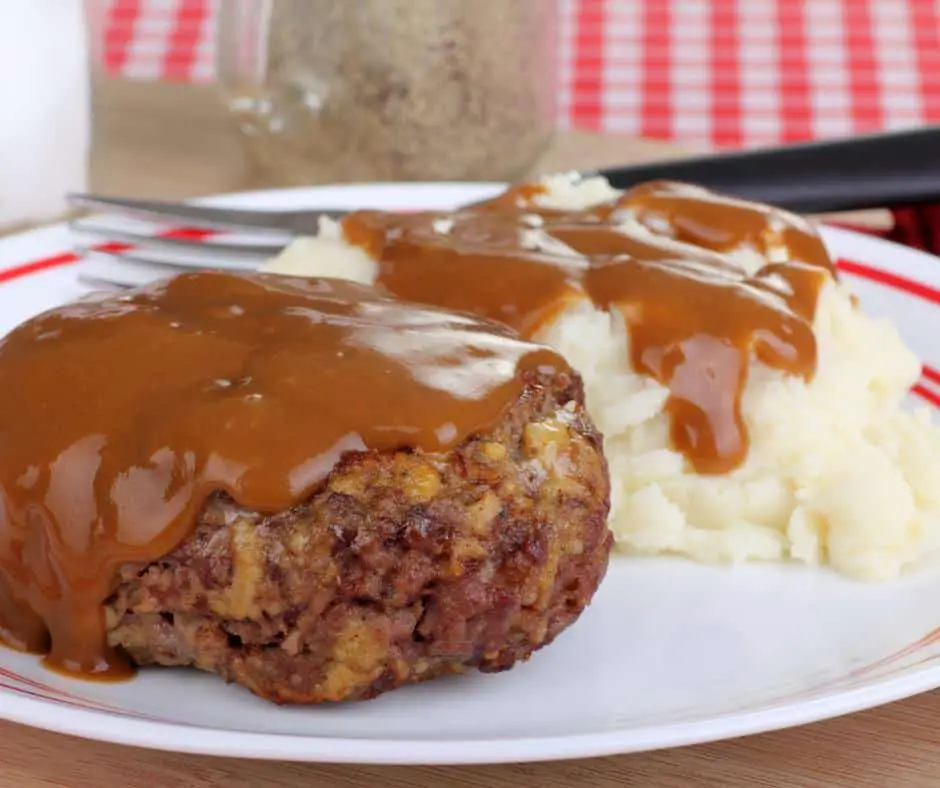 If meats are too tough, use a food processor or blender to grind or puree. Get my favorite blender and food processor bundle on Amazon.
*This article contains affiliate links. I may earn a commission from qualifying purchases at no extra cost to you.
Vegetables
Many vegetables can be eaten without teeth if they are well cooked and cut in small pieces.
Carrots
Summer squash
Green beans
Broccoli
Cauliflower
Creamed spinach
Creamed corn
Zucchini
Sides
Well cooked noodles and many starchy vegetables make good sides for an easy to chew meal.
Macaroni and cheese
Orzo
Mashed potatoes
Scalloped potatoes
Whipped sweet potatoes
Baked sweet potato
Potato salad
Refried beans
Grits
Oatmeal
Cream of wheat
Cream of rice
Soups
Snacks
Chewing without teeth can be tiring. Smaller, more frequent meals and snacks can increase nutrition.
Here are some soft snack ideas for the elderly without teeth:
Applesauce
Pudding
Yogurt
Cottage cheese
Canned fruits
Banana
Peanut butter
Soft cookies
Ice cream
Mousse
Milkshakes
Boiled egg
Moist cake
Smoothies
Avocado
Altered Diets
Lack of dentition does not mean that people should miss out on their favorite foods. Mechanically altering foods, so they are ground or pureed, can make enjoying foods easier.
Check out these articles to learn more about altered texture foods:
Practical Takeaways
Not having teeth can greatly affect chewing ability for some older adults. This in turn impacts nutritional status and quality of life.
Serving naturally soft foods, cooking items well, and cutting up food items can help promote adequate nutritional intake.